Do you use any pet-related apps?  For many years now, one of my favorite dog-related apps has been Wooftrax (formally Walk For A Dog).  Available for both Android and iPhones, Wooftrax is an app that makes helping to save the lives of shelter pets fun!  I've had this app installed on my various phones now for over 7 years!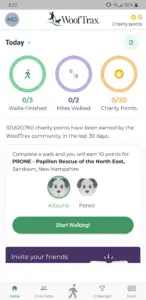 Wooftrax makes helping shelter pets as easy, and fun, as walking your dog!  The app uses GPS through Wi-Fi or a cell signal to track the distance you walk, your miles per hour, how long you spend walking, and even shows a map of your route!  It's awesome for pet owners who may be trying to maintain an exercise routine and want to keep track of their walking stats.  But what really makes this app awesome is the fact that it lets you select a shelter to walk for.  Your selected shelter receives donations for each mile you walk!
The app makes money by showing ads and from sponsors.  The more you walk, the more money you earn for your selected shelter.  Kitsune, Fenrir, and I are currently walking for PRONE – Papillon Rescue of the North East, a papillon rescue that we recently featured on our list of US-based Papillon rescues.  The list of shelters you can walk for is extensive.  You can select any shelter from the list, even if they're not local to you.
Wooftrax now lets you create walking groups, and participate in challenges.  Those are features it didn't have when I first joined.  As of the time I'm writing this, the 'Winter Walking Challenge' is currently running.  You can join the challenge to earn an extra donation for your selected charity.  You can also set your own daily goals, like how many walks you want to take per day, and how many miles you want to walk.
This app is awesome if you have a dog!  You can use the app during any walk, no matter the duration.  Since my dog, Kitsune, just recently recovered from IVDD our walks have been on the puny side.  We're working on rebuilding Kit's muscles, so haven't been walking much more than 15 – 20 minutes with him a day.  But that's ok!  Even short walks add up over time.
When we moved into our current rental house, I was worried that Wooftrax wouldn't work for us anymore.  Our cell connection here is super spotty.  Because of this, Wooftrax doesn't always tack our walks as accurately as it did back when we lived in the big city.  But it works well enough that we get a pretty good representation of our route.
With the new year right around the corner, why not make a resolution to walk with your dog(s) more?  Spending time outdoors with my two dogs is my favorite form of exercise.  All the more awesome that I can use the time we spend walking together helping shelter pets too!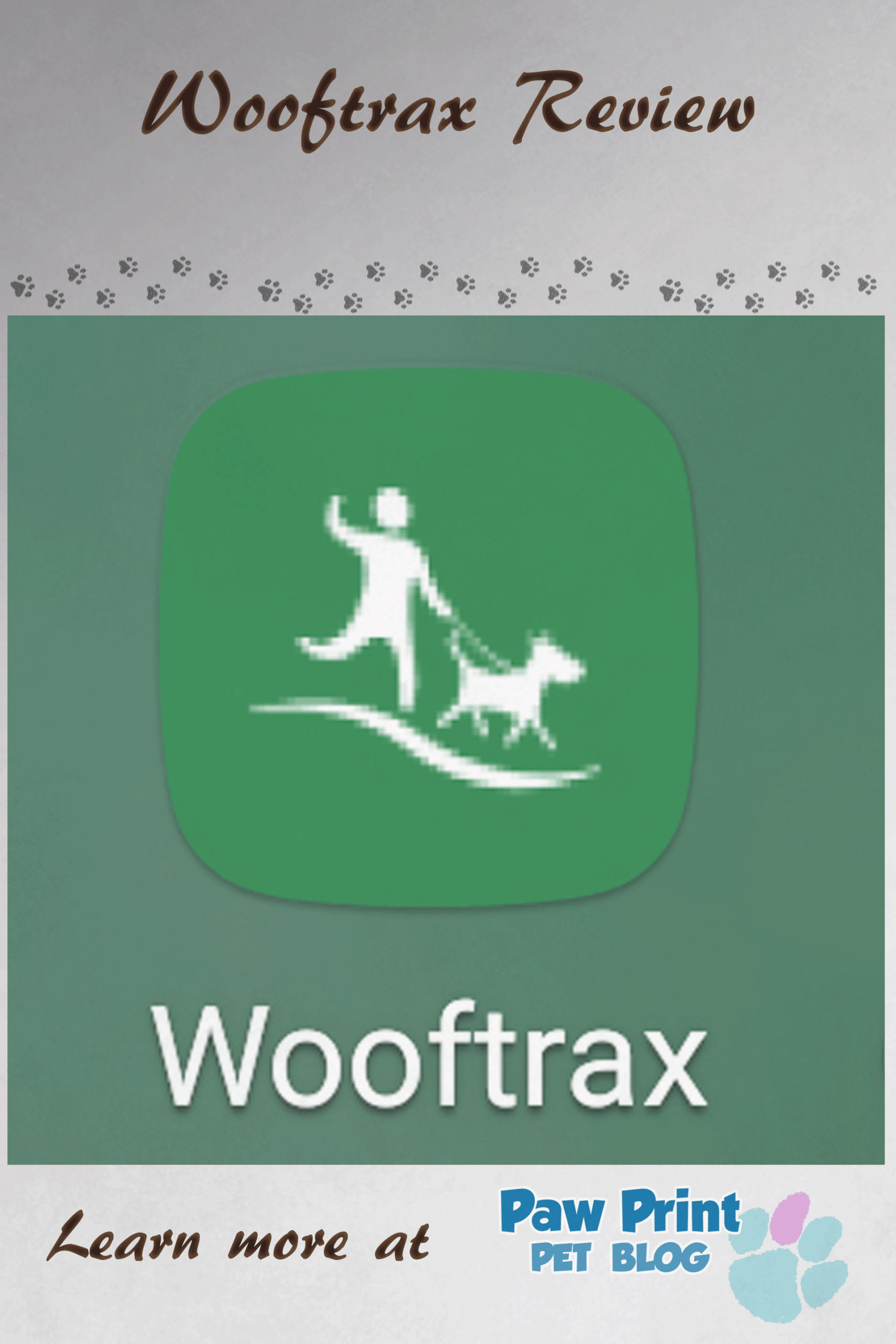 Related