Many people make new years resolutions for themselves.  What about for your pets?  If your pet could talk, what do you think they'd tell you their new years resolutions are? Since they can't talk for themselves, are you planning on making any dog-themed New Years' resolutions this year?  Below are some new years resolution ideas that will benefit both you and your pet!
New Years' Resolutions for Your Dog!
Save money by investing in preventative care for your pet. Keeping your pet healthy can help to eliminate some expensive vet visits later on.  Take your pet to the vet for a yearly checkup, especially if it's been a while since they last saw their vet.
Resolve to maintain your pet's healthy weight. Overweight pets are subject to some of the same types of ailments that overweight people are. Feed your pet high-quality food, and don't forget to make sure treats and chews are high quality and healthy as well!
Spend a little bit of time, at least a few times a week, to work on training your pet. Pets that are well-trained make better members of society and are easier to live with. Training is great mental stimulation for your pet, can be a great way to combat boredom.  It can also help eliminate destructive behaviors that oftentimes stem from boredom. If your pet already has the basics down, consider moving on to more advanced tricks.
Keep your pet well groomed. Make sure you keep their nails trimmed, and their coats clean and tangle free. Don't forget to brush your pet's teeth!  Well-groomed pets who are kept in clean conditions are often happier and healthier.
There's nothing pets love more than to spend quality time with their humans. Base the time spent with your pet on things you like to do together. Does your pet like to go to the park, hike, play with toys, or just snuggle with you in front of the tv? No matter what you and your pet enjoy doing together, set aside some time each day to spend some quality time with your pet. It will be great for both of you!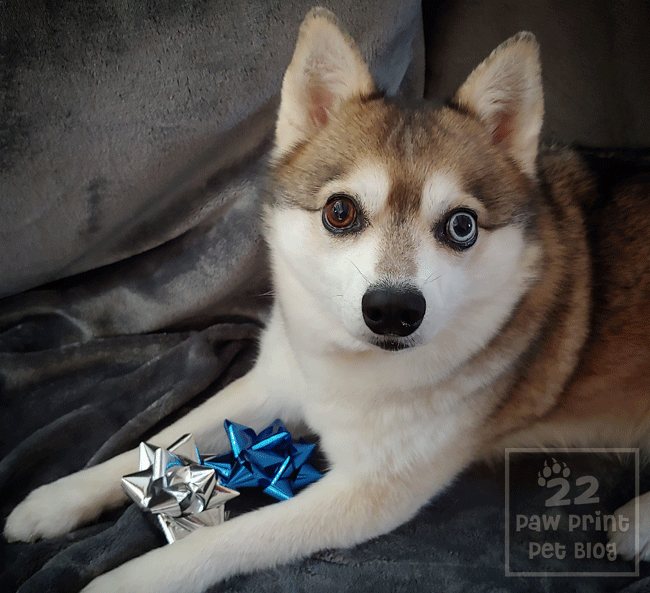 What are Your Dog Themed New Years Resolutions?
The above resolutions are things I think all pets (and their people too!) could benefit from!  Since my senior dog, Kitsune, had some health issues that started in late 2022, I really want to focus a lot on my dogs' health in the new year.  Kit does, admittedly, need to lose some weight, which is something we've been working on as much as we can.  His weight loss was for sure complicated by the fact that he was on steroids and 2 months of very restricted activity lately.  But he's off all of his meds now, and I've been able to slowly increase how long I can walk him for.  Hopefully that will help him loose some of his excess weight in the upcoming year.
For Fenrir, I think our main goals for the year will be training related.  I recently started working on a new freestyle routine with him!  It's a lot of fun, but it can be hard sometimes to find the time to work on training.  I want to get better at setting aside dedicated time to work on training with my dogs.
What other pet resolutions can you come up with?  No matter what your goals are for the upcoming year, I'd like to wish you all a happy new year!  Best wishes for a pawsomly awesome 2023!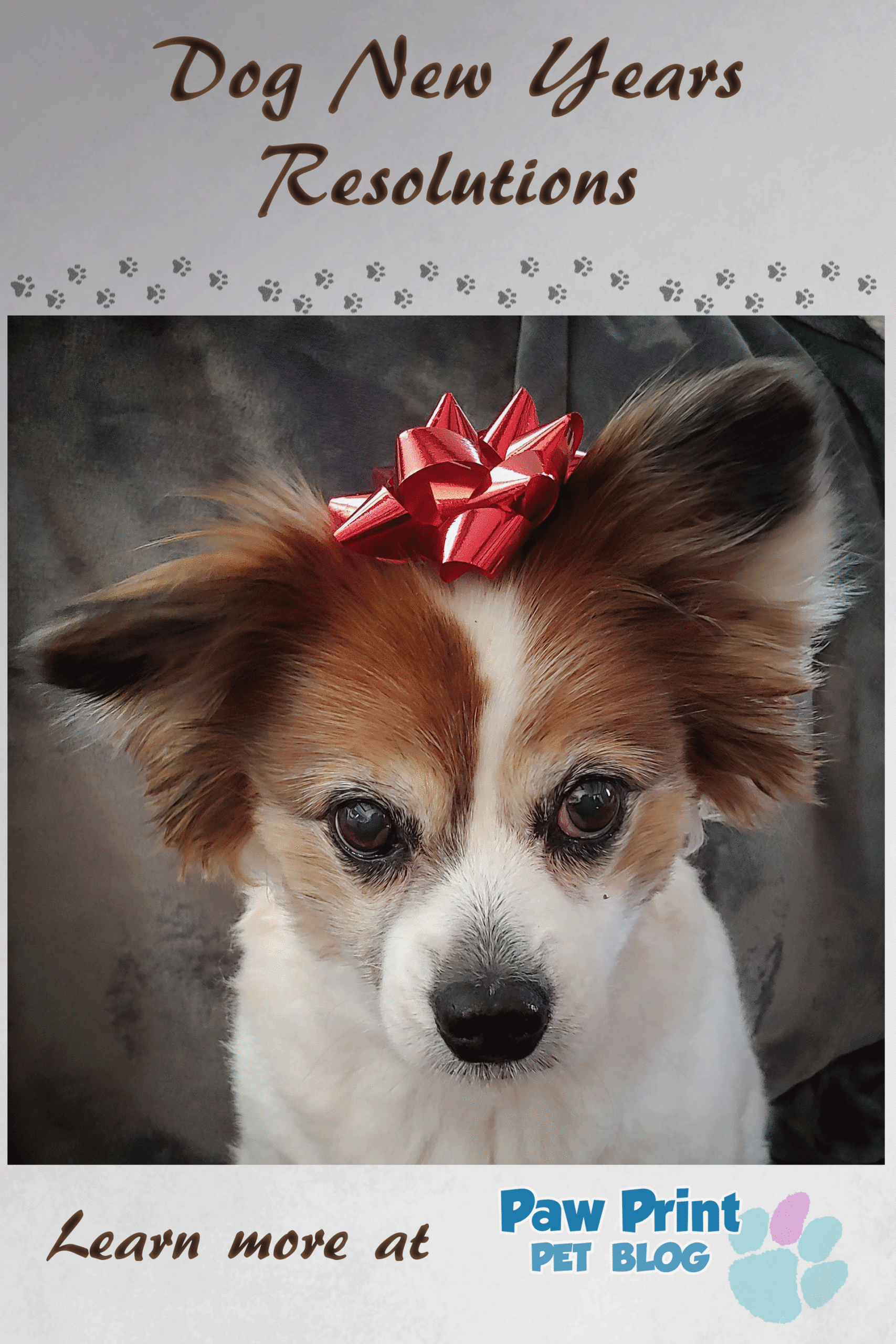 We've, unfortunately, been dealing with content scrapers stealing our articles lately.  You shouldn't be seeing this article on any site other than pawprintpetblog.com!  If you're reading this article on any other site, we'd love for you to take the time to contact us and let us know and, if you have the time, stop by and visit us on our official site!  Thanks you. 

Related